Nominate A Mobile Thinker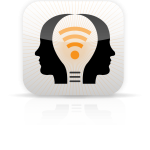 Terrific! If you've clicked through to this page, it means a name, a face or maybe a company popped into your mind when you thought who should be celebrated as a Mobile Thinker.  Or, maybe you have yourself in mind.  Either way, shoot me an email with the name of the person you'd like to nominate for a future interview.  I'll gladly reach out to them.
Comments or questions are welcome.