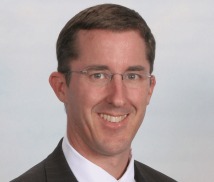 Michael Becker, North American Managing Director for the Mobile Marketing Association (MMA) and founder of the award-winning mobile marketing solutions provider, iLoop Mobile, recently took an hour to chat with me about the fundamentals of mobile marketing.
We talked about how marketers can easily get overwhelmed or minimize mobile marketing's true capability and enablement possibilities if they approach it with the wrong mindset.  He also shared some key insights, tips and gently corrected me when I reverted back to a pre-mobile mindset.  The following is a condensed and edited version of the first half of our discussion.
Q: What do you think is the biggest mindset adjustment marketers need to make when thinking about mobile marketing compared to marketing in other channels?
People will approach and address mobile marketing from their historical perspective and look at it through their own lens (advertiser, media buyer, direct marketer, CPG player) and that is absolutely natural.  However, mobile marketing is a huge opportunity with capability and enablement possibilities that go far beyond any one particular application or use within marketing.  So it's very easy to get overwhelmed by mobile or to minimize its potential depending on the lens you happen to use at a given time.
We're trained as marketers to think about marketing channels: TV, radio, print advertising, outdoor media, etc.  Then as the Internet emerged, we started thinking about what the integrated strategy would be.  How does marketing interact across the different channels?   Then this thing called mobile comes in, and as Tomi Ahonen asserts in his book Mobile as the 7th of the Mass Media, mobile consumes all the previous media types that came before it.
We need to realize that mobile has 8 media channels in it, not one — SMS, MMS, Voice, Email, Bluetooth, Mobile Internet, WiFi as a proximity channel, and Applications (Apps).  Each one of those channels are unique media properties in their own right and need to be treated as such.  Yet, they also integrate with each other.
So, when thinking of mobile, you can market through it (ie. interactively through any of those media properties).  More importantly and what's unique with mobile, is that you can also market with mobile in that you can put call-to-actions in all of your other traditional media and turn those other channels into mobile-enabled interactive media.  For example, you can put a text messaging call-to-action on a billboard, turning that billboard interactive and creating a direct engagement opportunity with the consumer. This is the mindset that completely changes the game.
Q:  Do you think this is the point where people get overwhelmed?
A: Yes and they'll start making some fairly simple mistakes like, 'where do I go to buy a list of mobile phone numbers?'  Well, you don't do that in mobile because mobile is a permission-based channel.   As marketers, we often think about buying lists of names and marketing to people.  With mobile, we're not marketing to people any more.  We're engaging in an interactive dialogue with our customers and we're having a conversation and collaborating with them.
The initiation can start with awareness building through mobile enhancement of traditional media, or through a customer-initiated poll, or when a consumer downloads an App or interacts with a mobile web site.  You then need to build that relationship fully over time.  Build your own database.  You can't go out and just buy it.  For direct marketers that's the biggest adjustment.  You can't just go buy a list.
The problem is there are people out there actively selling opted-in mobile phone lists.  That's simply not allowed because of the Can-Spam Act.  The MMA best practices document says that people opt-in for a specific marketing initiative.  How does a generic opted-in list adhere to the requirements of a specific marketing initiative?  It doesn't.  So, direct marketers in particular need to learn to mobile-enable what they do best, their direct marketing pieces.  That way they can start building their own list.
What all marketers need to do immediately is go get a short code, set up text messaging channels and build a "coming soon mobile website" so they can broadcast their address and phone number through all their existing channels.
Q: Is there a best practice on how often you can go back to a person once they've opted-in?
A: It depends on the nature of your program.  For example, if a person opts-in for a smoking cessation program, that person may get 20 messages a day but that's what they expect as a way to help them quit.
The rule of thumb though is 3-5 within an expected period of time.  If you're at a live trade show, receiving 3-5 messages per day during that event is normal.  If you're running a loyalty program, 3-5 times per month is more typical.  It depends on the window of engagement and the notice that was provided when the consumer opted in for the program?  That, by the way, is ultimately the most critical piece.
The notice on the initial marketing call to action has to be amazingly clear.  When someone is replying via text, maybe they're just replying to that particular initiative and they don't want to hear from you on an ongoing basis.
Q:  Once somebody has thought through their strategy and said, yes mobile is right for me, would they then pick one of the 8 media channels within mobile that best fits their audience?
A: Your question by itself exudes pre-mobile thinking in that we're not picking channels.  You need to use all of them.  In 1983, you'd do a television buy, an ad buy, a radio buy and that's all you needed to think about.  Today there's all your social media sites, there's email, there's web, there's voice services, there's your customer care environment, there's point-of-sale displays.   You have all these channels in which you have the opportunity to engage and interact with the consumer. Don't make that choice for the consumer.
Ultimately, it's up to the customers to choose the medium in which they want to engage and interact with your brand.  It's your choice to make as many engagement touch points available as you possibly can given your time, schedule, budget and area of expertise.  IVR (Interactive Voice Response) may be where you want to start because you have a preconceived notion that your audience is not inclined to text, but what if they are texting?  Are you going to alienate them?
Q: So, are you saying that a marketer's knowledge of their audience may lead them to start with one area of mobile, but they should consider all options in their strategy?
A: Yes, you should have all the mobile options as part of your longer-term plan.  That way, all of the content, all the information, everything you have can cross-pollinate.
Ultimately, it's up to the consumer to choose which device and which medium they choose to interact with you.  Not to mention the fact that the media choice will potentially change.  For example, right now I'm talking to you on my mobile phone, later I might call you from a landline and later I might use Skype.  I'm up on a website in one place, I'm sending text messages from another place, and somewhere else I download an application.  The media channel I choose to leverage to engage with you, depends on the given time and my personal context.
Having said that though, if you're trying to reach an 18-24 year-old audience don't leave them an email or voicemail.  They're primary mode of communication now is text and once you engage them via text they may default to other media, but the initial engagement media is text
Q:  We've talked about a lot of different aspects of mobile marketing but do you think there's one area in particular that is under utilized?
A: Everything in mobile is underutilized because the majority of marketers have yet to do it.  This is like 1997/98 of the Internet.
Stay tuned for Part 2 where Michael will cover "The Building Blocks of Mobile Marketing."  In the meantime, please chime in if you have mobile experience of your own to share.