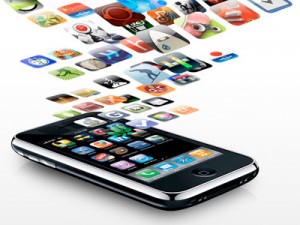 There is a lot of noise out there in the mobile marketing world and companies that keep an eye toward the Holy Grail of advertising are going to win. The Holy Grail of advertising? Relevancy.
Relevancy is the biggest buzzword when it comes to marketing and advertising. Relevancy means delivering ads that are most likely to appeal to a given user. Teenagers are not going to give two hoots about a banner ad for AARP, but grab their attention with an app that provides tour information for their bands and you've got stickiness. So companies take the information they know about you into consideration in order to deliver relevant ads. Users win because ads are filtered based on their own preferences. Advertisers win because their campaigns are more likely to have a higher success rate when they reach their target audience.
On the quest for relevancy, companies are leveraging these three tools in the mobile landscape.
Opt-In
The big kahuna for relevancy is opting-in. From e-newsletters to liking a fan page on Facebook, opting-in provides companies with a valuable golden egg: loyal and engaged users. With privacy such a hot-button issue, opting in can make a difference between a "valuable and targeted ad [and] creepy intrusion," according to the Mobile Marketing Association.
When users seek out companies to tell them, "I like you. Keep me informed," not only is it a marketer's dream, but it also increases the user's comfort level. Companies such as Optism are taking opt-in to the next level by allowing users to explicitly share ad-relevant data, such as lifestyle interests, in order to receive more targeted outreach, such as information on discounts and brand updates. Optism also lets mobile operators in on the game by providing revenue-sharing models.
Location Based Marketing
With mobile, as with real estate, it's all about location, location, location.
Location-based powerhouse Foursquare (LINK: https://foursquare.com/) allows users to check-in at businesses – not only spreading the word to friends via social media, but also earning badges and sometimes loyalty rewards from the businesses themselves. Companies such as IKEA and Walgreens have run special Foursquare-driven campaigns to great effect. Beyond geo-tagging (pin-pointing locations), companies are utilizing geo-fencing (identifying areas around locations) in order to alert users of nearby offers. For example, go within five miles of a Subway restaurant and get an SMS about a discount. Even better, companies can set time-of-day triggers, so that Subway SMS becomes even more relevant at 11:30am, just before lunchtime. Location based marketing becomes even more powerful when combined with opt-in. Placecast is one such company using this technology for a user/advertiser win-win. Placecast goes a step beyond – incorporating mobile wallet technologies to make the process of offer notification to purchase seamless for the user.
Ad Exchanges
Just like an auction block, advertisers are bidding for our attention – literally. In business-to-business plays, developers can put available ad space in their apps up for auction and advertisers can enter a bidding war in order to reach the apps' target users. Developers are able to monetize their apps through services like this while advertisers can select from a broad pool of apps in order to reach their desired user-segment. Companies such as Mobclix and MoPub provide ad exchange services that bring developers and advertisers together while providing metrics for targeting ads, tracking revenue, and more – all to optimize the experience for app and ad clients alike.
There is no one-size fits all when it comes to mobile marketing. But smart companies will continue their quest for relevancy in order to achieve the best possible fit with their audiences.